CONSIDERING SHOULDER SURGERY?
The human upper limb is a remarkable piece of engineering!
The shoulder complex includes
Humerus (upper arm)

Scapula or shoulder blade

Clavicle or collar bone

Muscles of the rotator cuff (and many other muscles , of course).

Many small ligaments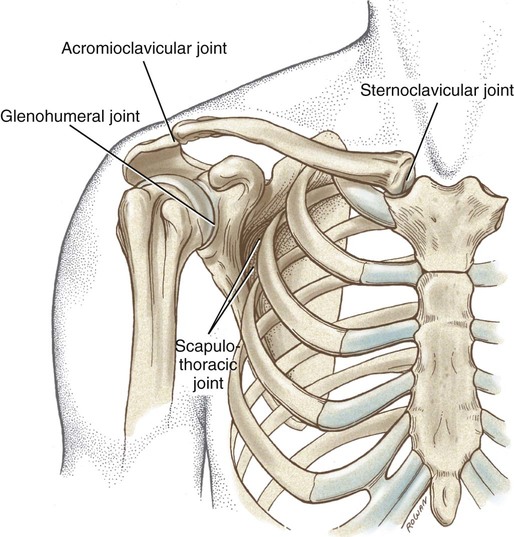 This complex of anatomy allows enormous freedom of movement for us to perform all kinds of activities, like reaching overhead, throwing, climbing and so on.
Pain or injury in the upper limb can therefore be quite debilitating. The problem may be occurring for a variety of reasons. Maybe your pain is associated with a fall and fracture or perhaps the problem has come on more gradually, associated with overuse or an unusual activity or posture. An often overlooked contributor to chronic pain in the upper limb is the role of the neck joints, and the nerves that come from the neck area to supply the arm.
The latest research is showing that exercise-based "pre hab" with a Physiotherapist can determine whether a specific exercise program can actually have a better outcome.
IS SHOULDER / ROTATOR CUFF SURGERY  THE ANSWER?
Shoulder impingement syndrome accounts for 70% of all shoulder problems (Mitchell et. al 2005). Common contributing factors include tendons of the rotator cuff or irritation of bursae ("bursitis"). While surgery to remove bone lipping, bursa, and/or releasing ligaments was common there was a ten-fold increase from 2500 surgeries a year to 21,000 a year over 10 years in England alone. (Judge et al 2014)
Recent research (Beard et al 2017, Schreurs 2018) showed there was no difference between surgery, placebo "fake" surgery & no surgery.   
Research Findings
Corticosteroid injections (CSI) may provide short-term relief.
However there is also mounting concerns regarding damaging effects of CSIs on tendon health (Dean 2014).
A quality review of the published research showed physiotherapy just as effective (Camarinos 2009).
In fact, surgery was no better than physiotherapy treatment involving education, advice and exercise (Camarinos 2009,

 

Babatunde 2017).
Shoulder Pain
A recent study on exercise treatment for

 

shoulder pain

 

showed Clinical Pilates to be more effective than general exercise in helping to reduce pain and disability (Atiglan 2017).
Ongoing, shoulder pain can often be related to the nerves from the neck travelling into the shoulder & arm. A thorough assessment of a shoulder problem MUST include the neck, especially if there is pain in the arm ("sciatica" of the arm) (Slaven and Mathers 2010).
Clinical Pilates and Shoulder Pain
When irreversible shoulder surgery is being considered, it is critical to complete a comprehensive assessment as the source of the problem may not be located in the shoulder at all. Shoulder surgery will not fix a neck problem so many shoulder surgeries  can fail. Physiotherapy assessment and a trial of conservative treatment that includes specific individualised exercise therapy must be undertaken to avoid making a costly mistake.
Physiotherapists trained in Clinical Pilates select or de-select exercises based on a direction-sensitive clinical assessment, rather than exercises in all directions. This approach is especially suitable for specific, individualized therapeutic exercise treatment, not simply a generic exercise program.
DMA Clinical Pilates and Physiotherapy has trained over 10,000 physiotherapists world-wide in pilates-based functional restoration methods, and continues to grow in its sucess.  DMA Clinical Pilates and Physiotherapy and affiliated Clinical Pilates Network (CPN) Physiotherapists are leaders in Clinical Pilates Rehab and Prehab treatment programs